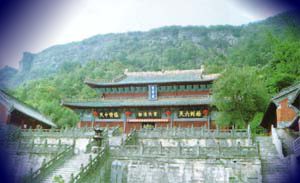 Wudang Mountain, located in Shiyan in western Hubei, is both a famous scenic spot and the Taoist Holy Land in China. The ancient architectural complex on the mountain was listed by UNESCO in 1994 as a World Culture Heritage Site.
The natural scenery of Wudang Mountain is powerful and magnificent, tinged with some fantastically serene and charming touches.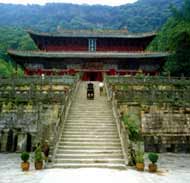 Major scenic spots include 72 peaks, 36 rocky cliffs, and 24 streams. Tianzhu Peak, its highest point, creates a striking view of "One Pole Supporting the Sky." Clustered around it are numerous smaller ones, composing a fantastic picture of 72 peaks paying homage to the main one.
Wudang Mountain is renowned as Immortals' Mountain of Taoism and the World for Swordsman. It is a famous Taoist center in China with a long history of Taoist practice and a profound Taoist culture. Wudang Mountain is also well-known for its deep-rooted tradition of wushu (martial arts). As an old saying goes: "Shaolin wushu is the best in the north, while Wudang wushu is the best in the south."
Wudang's ancient architectural complex consists of eight palaces, two Taoist temples, 72 rock temples, 12 pavilions and 10 shrines. Large in scale and excellent in technical detail, it is a powerful demonstration of the harmony between architecture and nature. Inspired by the fairyland picture of the perfect blending of buildings and mountains, Wudang architectural complex is known as the Imperial Palace on the Cliff.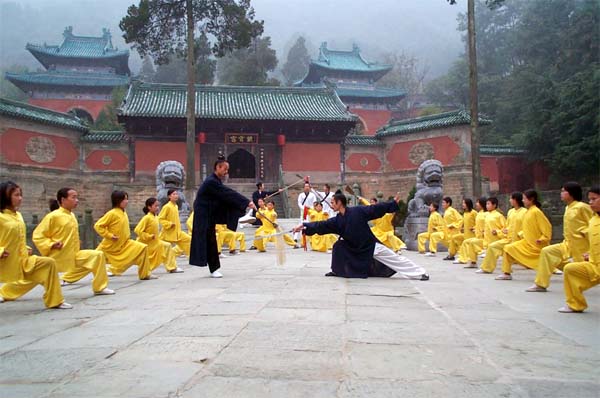 Wudang Wushu